Ute Senkel-Weinberg
Sticken & Staunen
Bielefeld, Germany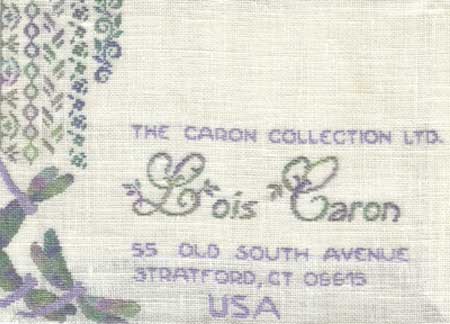 Front on Envelope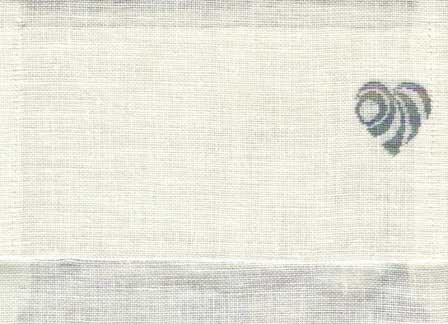 Back of Envelope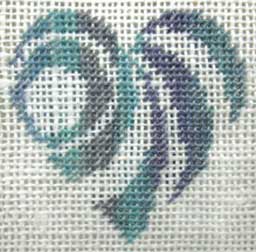 Detail of Heart Design
Materials for Design on Back of Envelope:
You may use any color of CARON Waterlilies you like.
I love Petit Point on #32 or #40 linen. If you like it, too, use one ply only.
Instructions for Design on Back of Envelope:
Stitch only the area pointed out.
Chose an embroidery direction yourself:
- work in horizontal rows
- work in vertical rows
- work each part of the pointed area seperate: if you work in ,short rows' (mostly horizontal), you'll enjoy the variagation of the thread, if you work in ,long rows' (mostly vertical), you'll get some stripes)
Some Variations:
- cross stitch (use two plies)
- half-cross stitch with one ply only (will give a transparent look, very noble!)
- Use two different colors: one for the area pointed out and one for the white area.
- If you like to be creative yourself, then use only the outline of the heart and create a new design for the inside!
Enjoy! Ute
Note: there may be an article coming out soon from one of the embroidery guilds in France about the craze for embroidered envelopes. This novel design idea, apparently, began in France and some examples we have seen are astonishing, like the one Ute has designed. Now imagine your extreme delight at finding one like Ute's in your mailbox! But don't forget, it's sometimes better to give than receive! In any case Ute's design is sure to provide plenty of inspiration and motivation to our stitcher readers.
| | |
| --- | --- |
| | |
| Framed Heart Design | Heart Design in Red |
Ute Senkel-Weinberg
Sticken & Staunen
Address: Röntgenstr. 21
33613 Bielefeld, Germany
Phone: 0049 ­ 521 - 881520
Fax: 0049 ­ 521 - 881530
E mail: utesenkel@web.de
Website: http://www.sticken-und-staunen.de